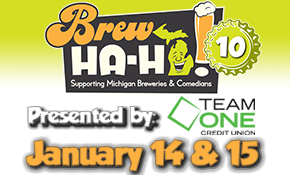 10th Brew Ha-Ha!

10th Brew Ha Ha
Friday, January 14, 2022 at 5:00 p.m.
CLICK HERE FOR VENUE COVID-19 POLICY & PROCEDURES
The 10th Brew Ha Ha returns with more than 40 breweries and 160 styles of beer, cider and meads plus 2 comedy shows held in The Dow Event Center Theater.
ALL ATTENDEES MUST BE 21+ YEARS OF AGE TO ENTER
1st Comedy Show Line-Up (Theater Doors Open At 6:30 p.m.)
7pm – 7:15pm: Kevin Kramis
7:15pm – 7:40pm: Steve Lind
7:40pm – 8:30pm: Ken Evans
8:30pm – 9:00pm: Intermission
2nd Comedy Show Line-Up
9:00pm – 9:15pm: Kevin Kramis
9:15pm – 9:40pm: Ricarlo Winston
9:40pm – 10:30pm: Sal Demilio
DJ entertainment provided throughout the event.
Venue Presale: Wednesday, November 24, 2021 at 10:00 a.m. – 10:00 p.m. Venue Presale tickets will be available online only at Ticketmaster.com with the presale code. Join our email list to receive the code and ticket link.
On Sale: Friday, November 26, 2021 at 10:00 a.m.
Tickets on sale to the general public will be available at Ticketmaster.com or in person at The Dow Event Center Box Office. The Dow Event Center Box Office is currently open Thursdays 10:00 a.m. – 2:00 p.m. and Fridays 10:00 a.m. – 5:00 p.m. Please visit external window #2 during that time.
Ticket Prices:
General Admission:  $25.00
– Souvenir pint glass
– 7 beer sampling tickets
– Access into both comedy shows
Designated Driver:  $15.00
– Free fountain pop refills
– Access into both comedy shows
* Only available to purchase in person at The Dow Event Center Box Office
* Only available to purchase November 26, 2021 at 10:00 a.m. – January 13, 2021 at 5:00 p.m.
Group Discounts (12+):  $20.00 – Only available for the Friday show. Email suzanne@doweventcenter.com for details.
– Souvenir pint glass
– 7 beer sampling tickets
– Access into both comedy shows
*Additional fees may apply when purchased through Ticketmaster. Prices listed are when purchased in person at the Dow Event Center Box Office.
Beer Sampling Tickets:
1 Sample Ticket = 1 Beer/Cider Sample
3 Sample Tickets = 1 Mead Sample
8 Sample Tickets = Full Beer/Cider Pour
*Additional beer sampling tickets will be available for purchase at the event. $1 = 1 beer sampling ticket.

*Sample ticket sales will end at 9:30 p.m. Last pour is at 10:15 p.m.
INTERESTED IN SATURDAY'S TASTING? CLICK HERE.
Improvements Coming To The Dow Event Center Parking Ramp
To improve your entertainment experience, The Dow Event Center is in the process of renovating its parking structure across from venue. These capital improvements include repairing and replacing the elevators and lighting, and performing structural upgrades to the parking ramp.
While this is in progress, parking will be available at the following locations:
Dow Event Center front lot, 303 Johnson
400 lot across from The Dow Event Center, 400 Johnson
Delta College Lot, corner of Jefferson and Johnson, .1 miles, 3 minute walk
Commerce Tower, 515 N. Washington, .3 miles, 6 minute walk
Michigan Works, 312 E. Genesee, .3 miles, 6 minute walk
Credit cards are now accepted!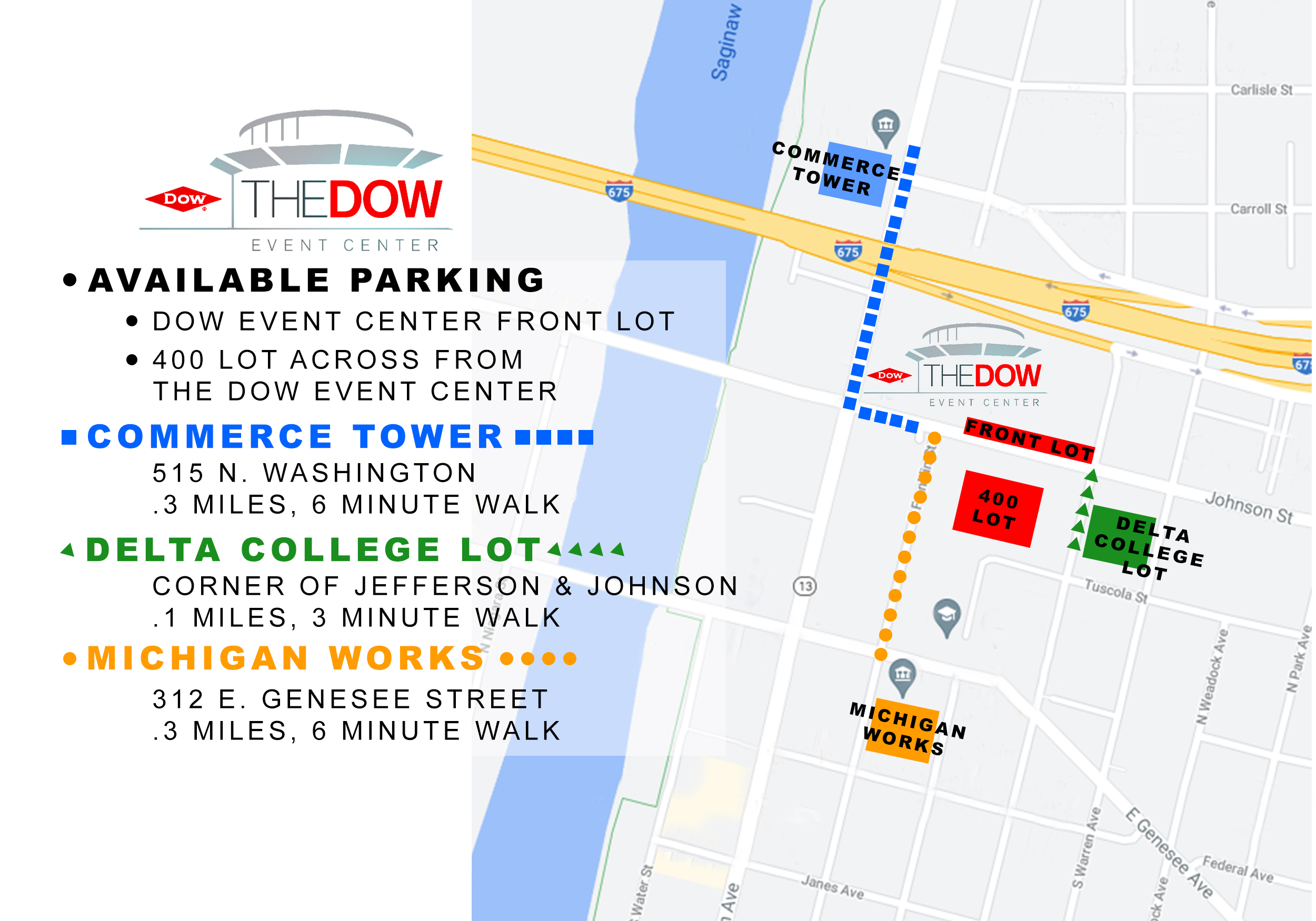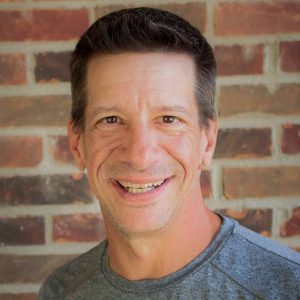 Kevin Kramis (7-7:15 p.m. & 9-9:15 p.m.)
Who is 5'3″, runs an 8 minute mile, has performed for the US troops on the Comics on Duty Tour in places like Bahrain, Djbouti & Greece and also announces baseball for the Detroit Tigers? It's the Famous Kevin Kramis!! Noted for his universal appeal, with stage presence and off-beat improvisations that captivate and involve audiences. Kevin works successfully before all kinds of folks from mature, discerning audiences at outdoor venues like DTE to the inmates at the super-maximum security prison in Mansfield, Ohio.
Kramis has opened for Tim Allen, Louie Anderson, Kato Calin Jeff Foxworthy, Judy Tenuta, Gabe Kaplan, Richard Jeni, Billy Gardell, Pointer Sisters, Michael Feinstein, Three Dog Night, Brian Setzer Orchestra, JJ Walker, Tim Lilly, John Hefron, Steven Wright, Jeff Hobson, and Ben Creed.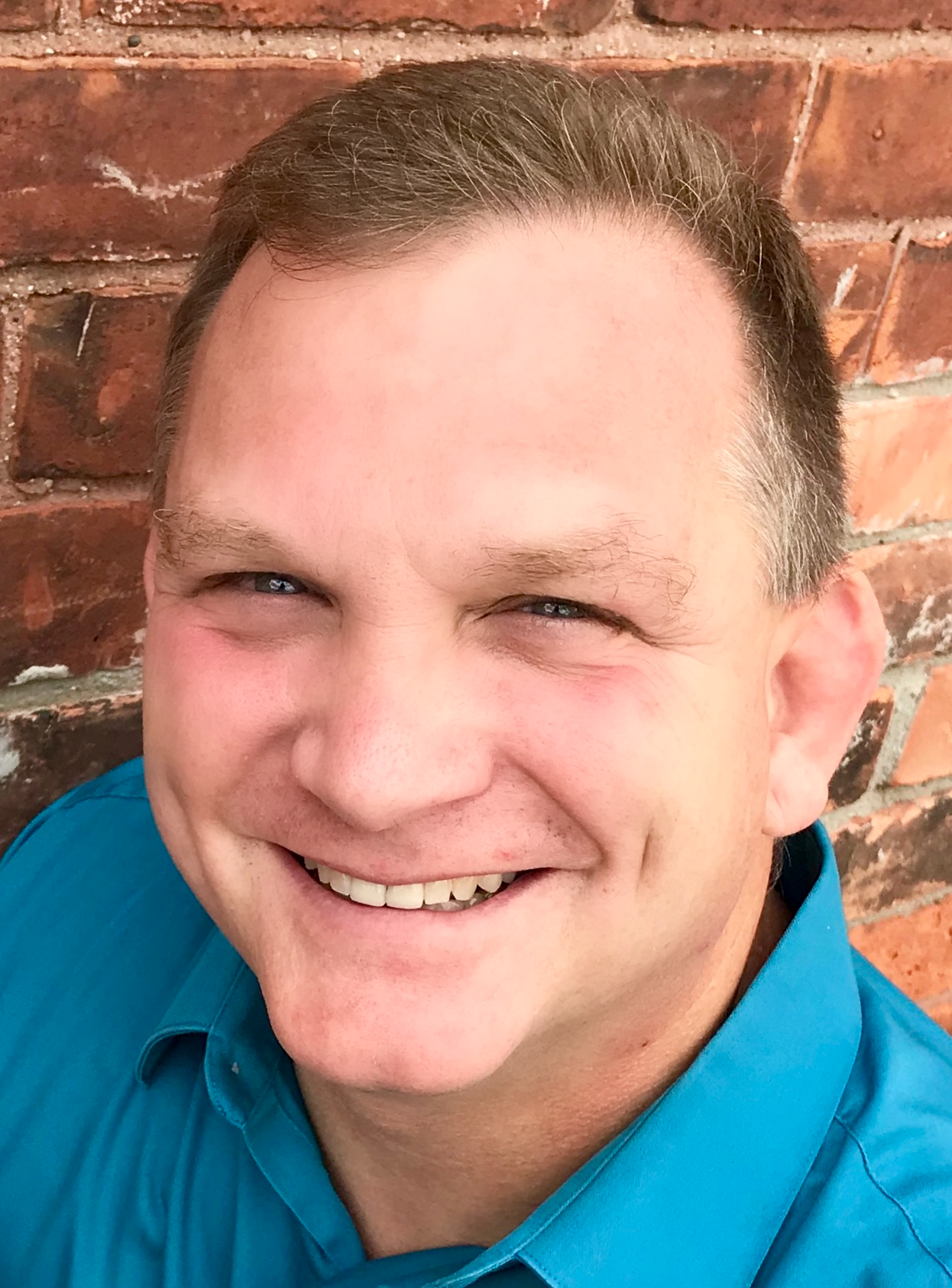 Steve Lind (7:15-7:40 p.m.)
Class Clown? Nope. Performed his first comedy gig at age 16? Nope. Wanted to be a Stand-up comedian since age 5? Nope…Professional baseball player actually. Yet somehow Steve Lind is among today's most engaging comedic talents in the Mid-West.
Steve's humor is for educated audiences as he seizes the mic and pokes fun at family life, sports, and anything else that happens to cross his mind without filling the air with "blue" comedy or picking on members of the crowd.
Steve's energetic style and natural likeability help to soften his often satirical but never mean-spirited outlook on life.
He has been seen on ABC, NBC and has opened for Tim Allen, Gary Gulman, Kathleen Madigan, and Michael Winslow and has performed at local clubs Mark Ridley's Comedy Castle and the Ann Arbor Comedy Showcase.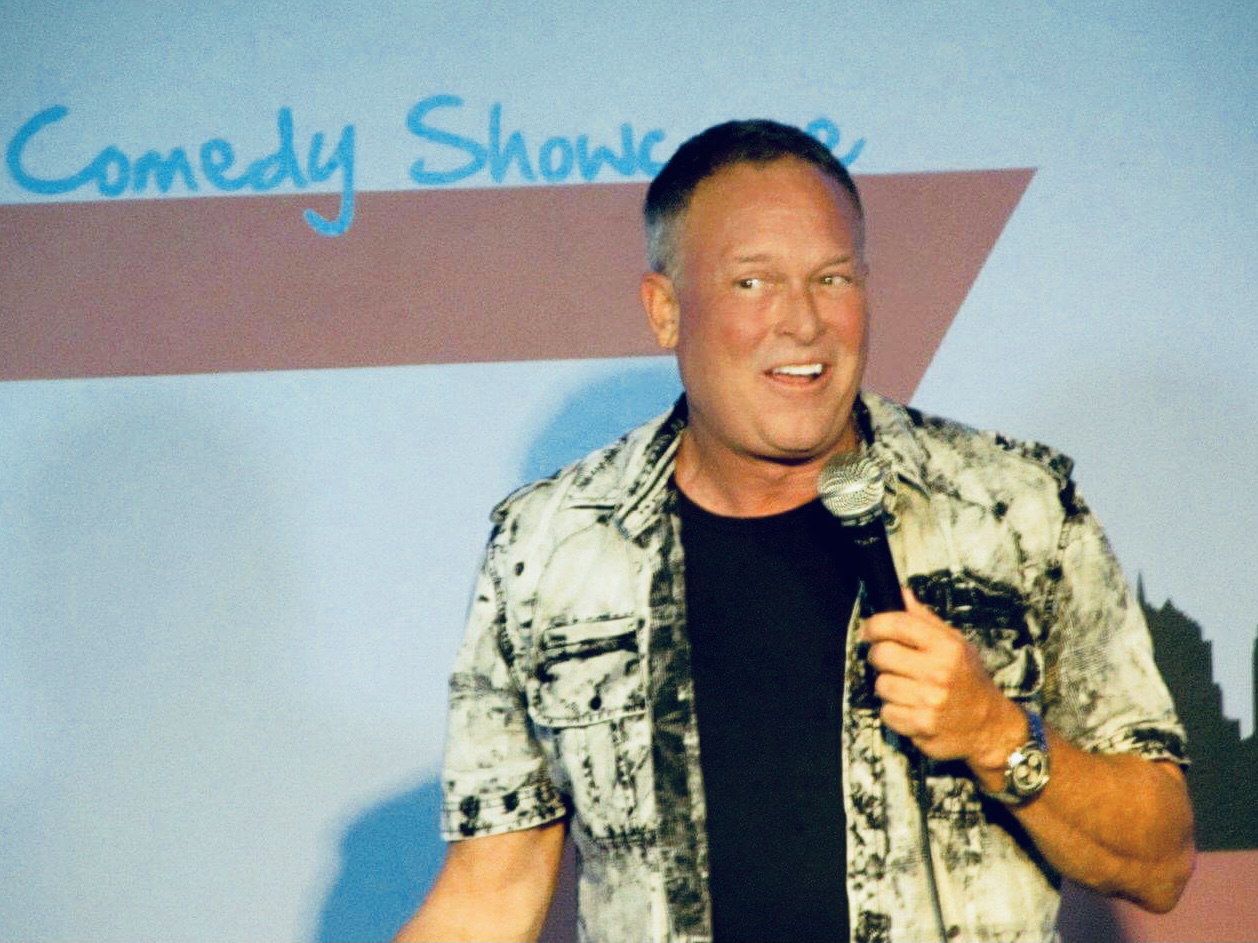 Ken Evans (7:40-8:30 p.m.)
Ken has 30 years of comedy experience and it shows. He flows in and out of his act effortlessly adapting to the crowd and drawing them into his world. No two shows are ever the same from this likable entertainer. Ken takes no prisoners when sizing up the audience with his biting wit. His real life stories are enhanced by his stage presence and acting abilities. Sprinkled thru out his show is the Nouveau Riche character " You Bastard ". His show is unique and universally enjoyed by all. Whether it's talking boldly about current events, his own cancer survivor story or poking fun at life's absurdities you will be entertained. Come see a hidden gem of comedy. He has appeared on Comedy Central, Showtime, opened for Eddie Money, Joan Jett, Bruce Hornsby, Weird Al Yankovich, Joan Rivers,Tim Allen and tons of other talented stars. He has performed at the Improvs, FunnyBones, Punchline, Carnival Cruise lines and Club Meds.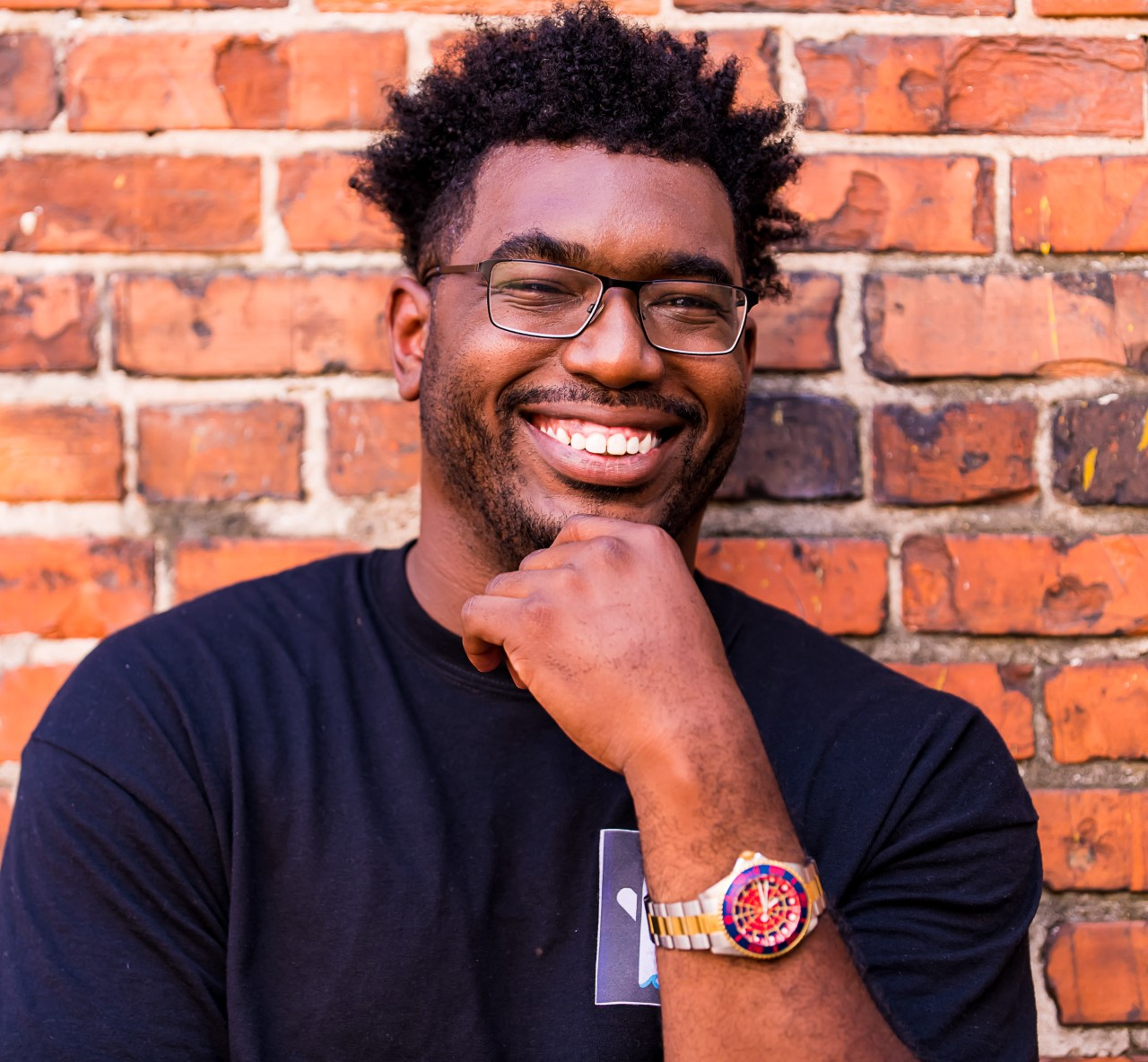 Ricarlo Winston (9:15-9:40 p.m.)
Ricarlo Winston is a self described blerd (black nerd) with a heart of gold and quick wit. He has entertained audiences all over Michigan and the midwest with his unique brand of comedy. Ricarlo's comedy has been described as relatable, playful and fun. He weaves stories of his unique childhood growing up in Muskegon, Michigan from having old parents to dealing with thieving cousins. His show is truly a journey of his life.He touches on topics from having no idea how to raise his kids to trying to navigate life in the digital age. Ricarlo is a comedian for every member of the family!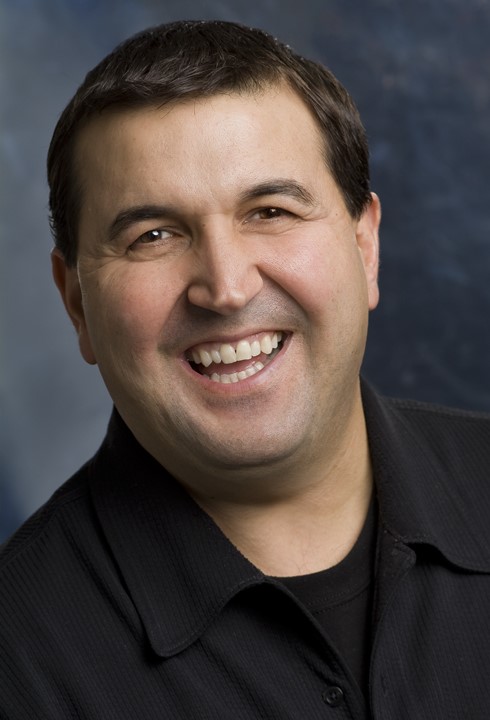 Sal Demilio (9:40-10:30 p.m.)
When Sal steps onto the comedy stage, he looks suspiciously like every henchman who has ever been cast in a movie about the mob. His intimidating presence fills the room… six foot three inches tall, barrel-chested and way more Italian than the Olive Garden. But then he smiles… and the room lights up. And you realize you are more likely to be cuddled to death by this Italiano teddy bear than hit in the head with a shovel.
Sal has performed at some of the top clubs in the nation, such as Carolines in New York, The Comedy Store in LA and Zanies in Chicago. He performs in Las Vegas and is a regular at the top clubs in his home state of Michigan, including the Comedy Castle in Detroit, One Night Stans in Waterford and the Ann Arbor Comedy Showcase. He has been heard on the nationally syndicated "Bob and Tom Show" and his comedy cd, "Fettucini Salfredo" is in heavy rotation on SiriusXM Satellite Radio, with his second CD schedule for a 2020 release. He is also the co-host of the popular podcast, "The Sal and Bob" show and he has appeared at the World Series of Comedy.